Arise from the fall I stand and watch those gathering in burnished rays of setting winter's sun while I see a tense young man break free at headlong fast pace, bloodied hands stuffed down in pockets.
Beyond that fatal slaying, I pass a life, halfway by reckoning, and reaching out for the stars is this old choirboy singing his lot beneath rasping breath.
It's time I must be on my way and call upon old haunts one final time.
In a simply furnished room, authorities break the news and my young widow holds her face in the palms of her hands.
Upon your pillow let me place that little press flower you picked for me in the spring when we were betrothed and kept close to my heart. It's time now; I must go and leave you to discover that pressed gift beyond the veil, for death does us finally part.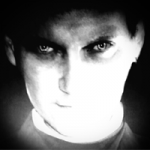 story by John Riley

back to previous episode  forward to season end