The Ghostly World
Scary Stories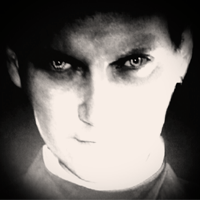 The Ghostly World
Short Scary Stories
Classic/Modern spooky stories, fictional writing & audio tales for the hours of darkness.


Supporting Us
Current requests
Hello, we'd like to offer an opportunity for illustrators, digital artists, photographers who care to share their creativity and supply featured images for our stories. We are looking for original work cleared for use on our website.
We would credit the artist's work and provide a link to their portfoilio/website/etc.
If are interested in sharing your work with us and would like to know more then please contact the site. Many thanks from The Ghostly World.
We'd like to extend our thanks to those supporting our endeavours, so that we can continue to entertain you with more tales for the hours of darkness.
Remember if there's anything you might want to buy before or after you read check out the store link below




Every little bit helps to keep the wolf from the door.




Just letting you know
The owners of this website are a participant in the Amazon Services LLC Associates Program, an affiliate advertising program designed to provide a means for sites to earn advertising fees by advertising and linking to Amazon (amazon.com or myhabit.com).