The Ghostly World
Scary Stories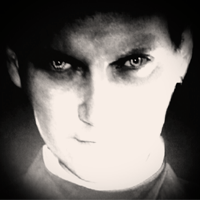 The Ghostly World
Short stories free to read
Micro, flash, horror, ghost, paranormal, fantasy fiction. Tales for the hours of darkness..


Supporting Us
Greetings
We'd like to extend our thanks to those supporting our endeavours, so that we can continue to entertain you with more tales for the hours of darkness. You'll find a great selection of horror stories, ghost stories and weird stories throughout the website.
LATEST FREE STORIES available now click here
As well as our fictional writings, we also provide audio recordings, and both Joe and John welcome feedback, your comments, and any ideas for future tales for the hours of darkness.
In the meantime, we'll continue to write our stories and share them on the website and bring you more from The Ghostly World and the Abyss.
Thank you...


AND for our UK visitors if there's anything you might want to buy before or after you read check out the store link below to support our site.
Your purchases won't cost you anymore but we earn a small commission to support our website if you use the Amazon links on this page.




Every little bit helps to keep the wolf from the door.

Just letting you know
The owners of this website are a participant in the Amazon Services LLC Associates Program, an affiliate advertising program designed to provide a means for sites to earn advertising fees by advertising and linking to Amazon (amazon.com or myhabit.com).